Oral Health Consulting/Coaching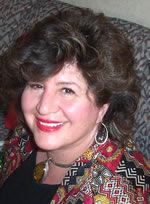 Consulting and Coaching from $90 per hour
If you can't find the answers you want on this website or in Mama Gums' books, you can ask Mama Gums herself!
Your mouth is a reflection of your total body health! Sheila offers personalized oral health consulting by telephone and oral health coaching in person (within the San Diego area). Consulting and coaching sessions are customized for your specific challenges. Sheila is also available to work with your healthcare professional.

Avoid gum surgery

Add years to your life

Keep your teeth for your lifetime

Protect your heart

Safeguard your unborn baby

Improve your immune system

Lower blood sugar
---
Consulting
Consulting is the application of expertise to solve your problems.
Mama Gums will analyze your situation based on the information you provide, ask you important questions to gather additional information, and make specific recommendations for you to consider.
Consulting includes:

Telephone consulting on any oral health questions or concerns

One hour consulting session includes Sheila's e-book Your Mouth Could Be Killing You!

Click here to request a telephone consultation with Mama Gums.

Click here to purchase telephone consulting time from Mama Gums. Rates are $30 for each 20 minute increment.
---
Oral Health Coaching in the San Diego Area
Coaching is a relationship that empowers the client to reach his or her goals.
Mama Gums motivates, trains and supports you to make valuable changes in your perceptions and habits. You will learn and apply new skills that make a positive difference in your life.
Coaching includes:

Microscopic assessment and treatment plans

Your Mouth Could Be Killing You! e-book

Oral cancer screening

Product recommendations

Training in mechanical and chemical disinfection and biofilm removal

Instructions for irrigation, brushing, "in-between" cleaning

Oral care beginner's kit

Click here to request in-person oral health coaching with Mama Gums (San Diego area only).

Click here to purchase in-person oral health coaching with Mama Gums (San Diego area only). Rates are $90 for each one hour increment.
---
Small Group Workshops & Education Seminars
Oral Health Educational Workshops and Education Seminars are available in the San Diego area to groups of 10 or more people.
Ask about Small Group Workshops & Educational Seminars!

To request more information about Oral Health Educational Workshops, click here.

Please contact Sheila for questions, concerns, or Speaker fees. You can call at: 1 - 866 - MAMA - GUMs.