Welcome to MamaGums.com!

Keep Your Teeth,
Save Your Life!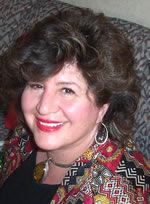 Avoid gum surgery
Add years to your life
Keep your teeth for your lifetime
Protect your heart
Safeguard your unborn baby
Improve your immune system
Lower blood sugar
The American Academy of Periodontology (AAP) considers periodontal infections to be a medical problem.

Gum disease is not just a dental issue; it can have numerous effects on one's overall health and challenge one's general well being.
Do You Have a Gum Infection?
Take the Test and See...

1.
Do you have tender, painful, itchy, or swollen gums? Do you have sore bleeding gums?
2.
Do your gums ever bleed when you brush your teeth, floss, or use a toothpick?
3.
Are your teeth feeling loose?
4.
Have you noticed any spaces developing between your teeth or do they seem to be moving?
5.
Are your gums receding (pulling away from your teeth)?
6.
Are you troubled with constant bad breath?
7.
Have you noticed pus oozing out from your gums when you press on them?
8.
Have you noticed any changes in your bite or in the fit of your partial denture?
9.
Are you pregnant? Have you been diagnosed with pregnancy gingivitis?
Learn the Lingo, Save Your Teeth

Learn more about key concepts in oral health by visiting my newly updated and expanded Terminology page. You'll get a crash course in what makes a healthy mouth tick, and what you might find in a mouth that's experiencing gingivitis and periodontal disease (biofilm infections) — sore swollen gums, bleeding gums, loosening teeth, pregnancy gingivitis, and more! Learn the lingo so you will better understand how to heal your own mouth, avoid gum surgery, and keep your teeth for a lifetime.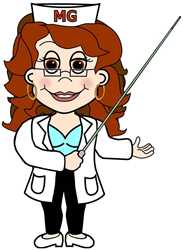 If you have a gum infection, read on…
If you answered "Yes" to one or more of the questions in the test, you may have a gum infection. You're not alone! Gum disease, a chronic bacterial infection, affects nearly 75-90 percent of the general population at one time or another. These chronic infections have been linked to increased risk of heart attack, stroke, ulcers, diabetes, respiratory diseases, and pregnancy complications.
It does not have to be this way! Gum disease is easily prevented and gum treatment can be non-surgical, using a simple, antibacterial self-care program pioneered in the 1970s by Dr. Paul Keyes ("Keyes Technique"). Today, Sheila Wolf is carrying this message of oral and whole-body health to millions.
Sheila, affectionately known as "Mama Gums," has been practicing dental hygiene since 1971. Working at the leading edge of non-surgical periodontal care, her mission is to educate and empower people to take control of their own mouths. She has brought her message to places as far apart as California and Connecticut, Israel, Africa, and the hills of Kentucky.
Click below to watch
Mama Gums' Video
(Flash Format 3.5Mb)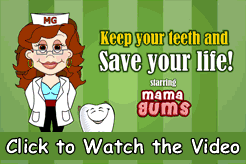 Please share this video


---

New Product...
Mama Gums'
Plaque Blaster TM
Irrigation is an essential part of your daily oral care program. It is a process that enables you to dilute, disperse, and eradicate harmful germs from your teeth and gums by forcing a pulsating jet of warm water between the teeth and gums. Dental irrigation flushes microorganisms from spaces other tools can't reach.
---
And Don't Miss This...


Oral Health Made Simple E-Book
Gum infections impact not only your smile but also your heart and overall health. Download the ultimate guide to keeping your teeth and gums healthy and avoiding surgery. In just twenty pages, you will learn the "How to's" of Mama Gums' antibacterial program.
Just $5! (less than the cost of a good toothbrush)

Pregnancy & Oral Health E-Book Downloadable version of the award-winning book about Mama Gums' easy, three step program, toward a healthy mouth and a healthy baby.

Your Mouth Could Be Killing You! New book by Mama Gums about non-surgical treatment for gum disease, written for a general audience!

Mama Gums offers personalized oral health consulting/coaching!